Community
We Support Our Local Community
We have provided milk for over 10 years to help feed children. We help disadvantaged students. We support local health organisations and charities. See our
news archive
for more information.
Peace
Rotary Creates Environments of Peace
By carrying out service projects and supporting peace fellowships and scholarships, our members take action to address the underlying causes of conflict, including poverty, discrimination, ethnic tension, lack of access to education, and unequal distribution of resources.
Polio
Rotary has been working to eradicate polio for more than 35 years. Our goal is closer than ever. As a founding partner of the Global Polio Eradication Initiative, we've reduced polio cases by 99.9 percent since 1979.
Speakers
As a local Rotary Club we invite many interesting speakers to our meetings. See our
Programme of Events
and consider coming to a meeting.
Contact Us
Ask a question, come to meeting or just say hello.
Donate
Please consider making a donation to help us to make a difference
Family
More than just a charitable enterprise Rotary offers members the opportunity to be part of a worldwide family. Here at Estoi we often organise fun local events just for members. Contact us if you would like to learn more.
Who are we?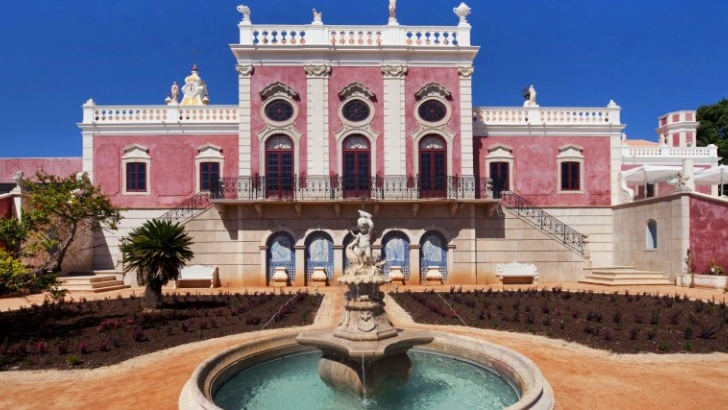 Rotary Club Estoi Palace International is a truly international club with members of many different nationalities. What unites them is a desire to make a difference to the world, to help relieve poverty, to improve education and to foster peace and understanding.
The club is based at the historic Palácio de Estoi in the town of Estoi, Eastern Algarve. We meet every Tuesday either for lunch at the Palácio or online. We are planning to host combined physical and virtual meetings in the near future to provide guests and members who cannot be present in the Algarve the opportunity to attend meetings.

Who are you?
Here at Rotary Club Estoi Palace International we are always looking for good people who can offer their skills and time to help make our local community and the wider world a better place for those who are less fortunate. If this is you please think about joining us. We are happy to answer any questions you may have.
Help Us to Help Others
Happy Bears
Sponsor one of our hand-crafted Happy Bears to truly make a difference to disadvantaged children and their families.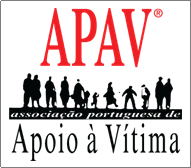 Domestic Violence
The Covid 19 pandemic has created conditions where more and more people are suffering domestic violence across all social classes.
Help us to help APAV alleviate this hidden problem.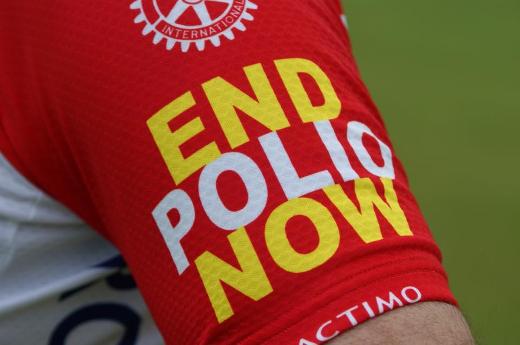 End Polio Now
Polio has almost been eradicated- we are almost there. We make regular contributions to the End Polio Now campaign. If you wish to help in this fight please consider donating. We will match your donation and every euro we donate is matched two for one by the Bill and Melinda Gates Foundation.
Coming up
Recent News
Click here for News Archive
Click on a photo to read more.
The Object of Rotary is to encourage and foster the ideal of service as a basis of worthy enterprise and, in particular, to encourage and foster:
The development of acquaintance as an opportunity for service
High ethical standards in business and professions; the recognition of the worthiness of all useful occupations; and the dignifying of each Rotarian's occupation as an opportunity to serve society
The application of the ideal of service in each Rotarian's personal, business, and community life
The advancement of international understanding, goodwill, and peace through a world fellowship of business and professional persons united in the ideal of service.
The Four-Way Test is a non-partisan and non-sectarian ethical guide for Rotarians to use for their personal and professional relationships. The test has been translated into more than 100 languages.
Of the things we think, say or do:
Is it the truth?
Is it fair to all concerned?
Will it build goodwill and better friendships?
Will it be beneficial to all concerned?
We channel our commitment to service at home and abroad through five Avenues of Service, which are the foundation of club activity.
Club Service focuses on making clubs strong. A thriving club is anchored by strong relationships and an active membership development plan.
Vocational Service calls on every Rotarian to work with integrity and contribute their expertise to the problems and needs of society.
Community Service encourages every Rotarian to find ways to improve the quality of life for people in their communities and to serve the public interest
International Service exemplifies our global reach in promoting peace and understanding. We support this service avenue by sponsoring or volunteering on international projects, seeking partners abroad, and more.
Youth Service recognizes the importance of empowering youth and young professionals through leadership development programs such as Rotaract, Interact, Rotary Youth Leadership Awards, and Rotary Youth Exchange.