Join us for an evening dedicated to the colour white and to fellowship! Enjoy a dining experience in elegant and convivial surroundings at an historical and iconic location of the Museu do Traje, São Brás de Alportel.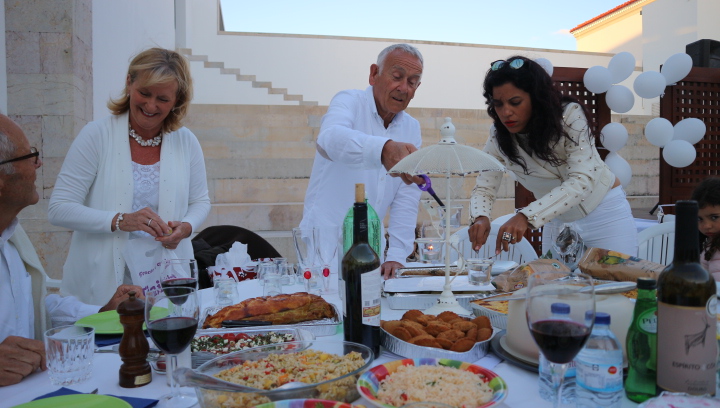 This unique outdoor location has been chosen by the Rotary Clubs of Estoi and Olhão, in association with the Alliance Française, to organize its 5th annual fellowship event, "Branco ao Jantar", on Saturday 8th June 2019 from 7:00 p.m.
The event will raise funds to support CARITAS in São Brás to support the purchase of a vehicle and the Algarve Oncology Association with the purchase of a skin cancer detection equipment. The cost of participation in the event is €20 per person.
The "dress code" for the evening is WHITE, including clothing, accessories and table decorations! You will need to bring your own food and drinks from home, so it is up to you to decide how much of a gourmet experience you and your friends will enjoy!
Round tables (for 10 or 12 people) will create the opportunity to meet other guests, and a judging panel will give a prize to the most attractive and innovative table. The evening will also include a raffle and various cultural events, with live performances of both traditional and modern music and dance.
Please note that space is limited so tickets must be purchased well in advance. To book tickets please click here (opens in a new tab).