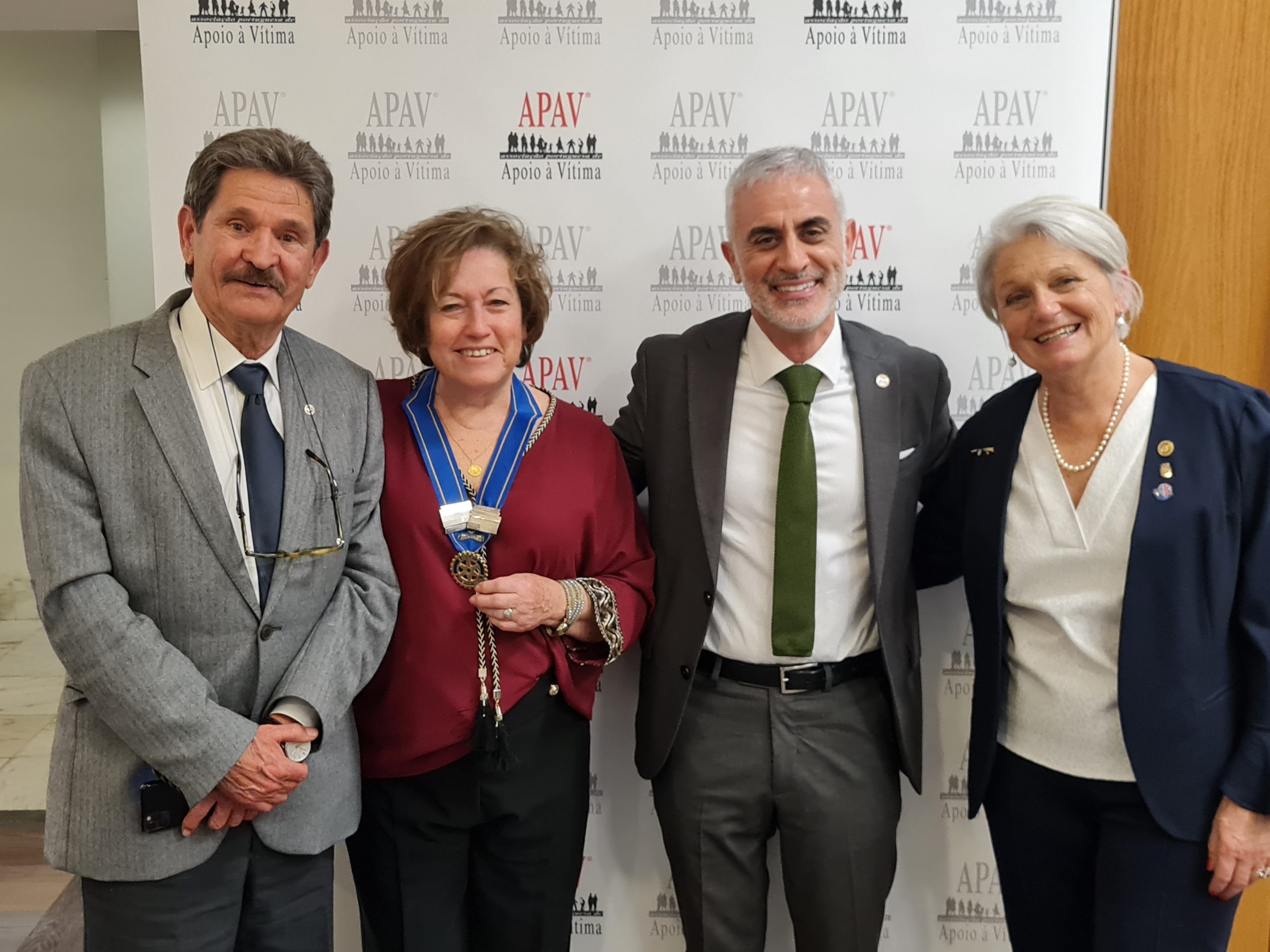 Rotary Club Estoi Palace International (RCEPI), with the help of the Rotary Club of Faro, held a Gala Dinner at the Hotel Eva in Faro on Friday, 4th March, in support of APAV ( Associação Portugesa Apoio à Vitima) an association that helps victims of domestic violence. It was founded 31 years ago providing protection and support to those affected by this scourge. https://www.apav.pt
Violence against women and domestic violence are no longer hidden away. They are much more in the public domain particularly since lockdown. Domestic violence is, and remains, a severe social problem, with serious consequences for victims and it has a devastating emotional, and economic impact on the whole family. Data shows that 62 million European women suffered some form of physical and/or sexual violence from the age of 15.
The Gala Dinner saw 110 guests gather at the Hotel Eva to give their support to this fundraiser. The President of APAV, Sr. João Lázaro gave a presentation about the work the Association does to help victims and how much it is needed. He was accompanied by Julia Cardoso, responsible for the Algarve branch located in Loule.
Following a buffet dinner, the string Quartet Sul'Art gave a recital of both classical and contemporary music from Mozart, Shubert and Joplin, that was outstanding. We are very grateful to the extremely talented musicians; José Miguel Gomes, Helena Duarte both on violin, Ivetta Natzkaya , on viola, and Mikhail Shumov on cello for aiding this worthwhile cause. Ivetta and Mikhail are both members of the renowned Orchestra Classical do Sul.
RCEPI and APAV are also very grateful to kind support from the Algarve branch of Alliance Française, whose main mission is to disseminate the French language and culture. Many thanks as well to PA International Foundation www.pa-international.org, for sponsoring the event.