DONATE YOUR BIRTHDAY
Make a difference this year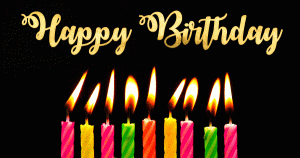 This year, do something great with your birthday.
Instead of asking for gifts why not create a birthday campaign and ask people to donate to Rotary projects?
By starting a birthday campaign you're giving the people you know, your friends and family, an opportunity to give and to celebrate your birthday with generosity.
Why not ask them to donate your age?
You can either collect the money yourself and donate a lump sum using the donate form on this page or share this link with your friends and family:https://rotaryestoipalace.org/payments/donate-you-birthday/
…or click on one of these share buttons:
Donate Your BirthdayDonation Form
After you click on "Continue to payment" you will be redirected to a payment page.
Name *
Email *
Select one of the following *
Make a donation for MY birthday
Make a donation for someone else's birthday
Whose birthday is it?
Other Information
Subscribe to our mailing list? *
Yes, please subscribe me to your mailing list (see below)
No thanks
We will never sell or give away your email address to any other party. We will send you our regular newsletter approximately four times a year and we may, from time to time, contact you with news of upcoming events which may be of interest.
I agree to Rotary Club Estoi Palace International collecting and storing my data from this form in accordance with its Privacy Policy
Continue to payment >