What is Rotary?

OVER A MILLION VOLUNTEERS IN 33,000 CLUBS ALL OVER THE WORLD.
Through our PolioPlus programme we have almost eradicated polio; we have made great advances in tackling poverty and illiteracy throughout the world; and Rotary clubs are committed to the environment, particularly through managing our vital resources and providing clean water.

BUT WHAT DO WE DO IN ESTOI?
We support our local community, the local school and much more.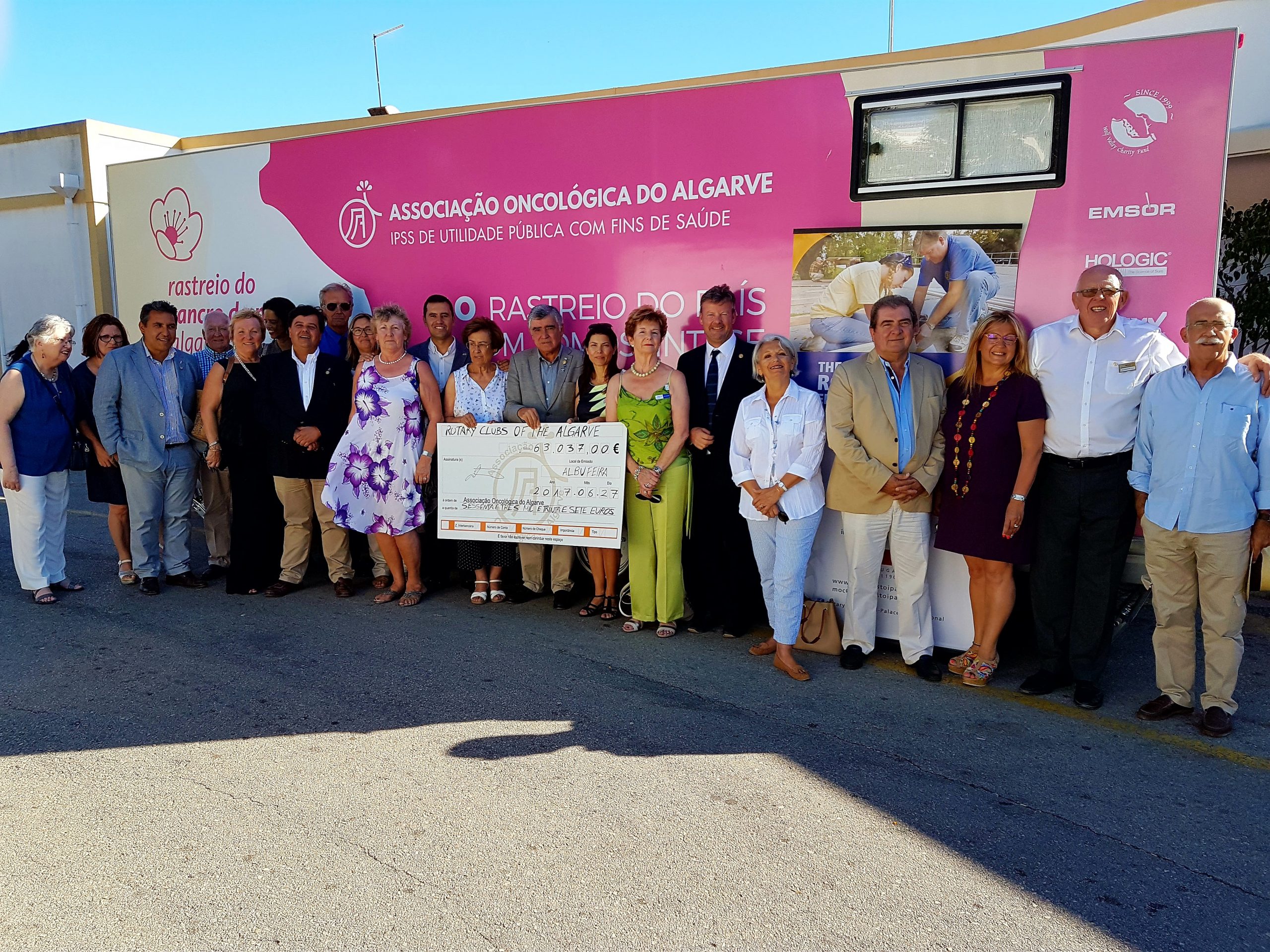 We have helped raise money for two mobile screening vehicles for Algarve Oncology Association; bought equipment and an ambulance for the local bombeiras; raised money for wheelchairs, hospital equipment, and vehicles for Cáritas São Bras, Estoi Casa do Povo and the Food Bank. We have put two students through university and helped one child with an essential operation. We support disabled charities and regularly make donations to local charities. We are also supporting a centre in Chile for abused children.
Since 2009 we have provided more than 50,000 litres of milk to the less fortunate in the local area; and we help bring Christmas joy for the children of Estoi and Moncarapacho.
Many organizations ask for our help and we are happy and willing to help where we can.

THAT'S NOT ALL…
We are also a social organization which attracts many different nationalities. We meet weekly for lunch and often organize our own social events.
As Rotarians we know we have friends all over the world; together we can make a difference.